Articolo di Elena Bordignon su Sincronie 2016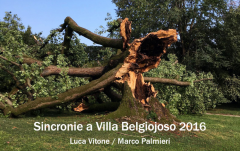 http://atpdiary.com/sincronie-2016-luca-vitone-e-marco-palmieri/
---
Una mia intervista sul progetto Sincronie su ATPDiary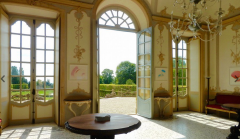 http://atpdiary.com/sincronie-fondazione-brivio-sforza/
---
Pietro Ruffo alla Galleria Nazionale d'Arte Moderna di Roma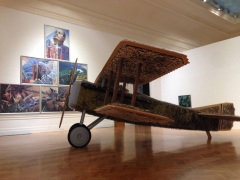 In occasione della decima Giornata del Contemporaneo
Sabato 11 ottobre 2014 ore 16.00 - 19.00
la Galleria Nazionale d'Arte Moderna di Roma
presenterà il nuovo lavoro SPAD SVII di Pietro Ruffo nella sala del Futurismo.
---
Gihan Tubbeh attraverso le parole di Giorgia Fiorio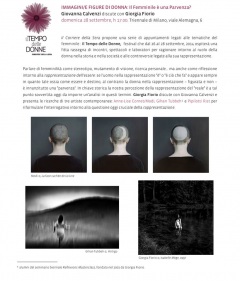 In occasione di "Il Tempo delle Donne" l'Appuntamento Nazionale alla Triennale di Milano
Giorgia Fiorio presenta il lavoro
di Gihan Tubbeh, Pipilotti Rist e Anne-Lise Cornet/Modi
Immagini/e figure di Donna:
Il femminile è una parvenza?
---
Mary Pola on a|punto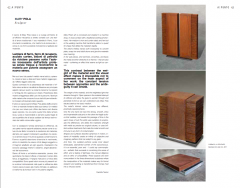 Mary Pola's Work 

on a|punto Fine Art Magazine

new issue

text by Carlotta Testori
---
HITHER YON at Die Frie Centre of Contemporay Art - Copenhagen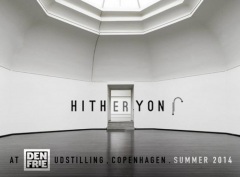 Carlotta Testori Studio is glad to announce the collaboration of HITHER YON COLLECTIVE
with a series of new installation that will be part
on the annual Summer Exhibition
at the Den Frie Centre of Contemporary Art in Copenhagen
at the exhibition "Neo-Nouveau"
http://en.denfrie.dk/portfolio-item/neo-nouveau/
---
Agostino Osio | Padiglione Italia 2014 - Innesti / Grafting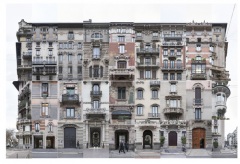 Carlotta Testori Studio is glad to announce

Agostino Osio participation




at the exhibition "Innesti / Grafting" crated by Cino Zucchi




Italian Pavilion at the 14th International Architecture Exhibition
---
Agostino Osio on Artribune #15
Interesting interview of Agostino Osio 

on Artribune #15 - Sept - Oct 2013




http://www.artribune.com/2013/09/agostino-osio-e-la-persistenza-della-bellezza/
---
Michael Lee at APT Global
Carlotta Testori Studio proudly annouce

Michael Lee

becoming part of the APT Global Collection

http://www.aptglobal.org
---
Carlotta Testori Studio | MIA Art Fair 2013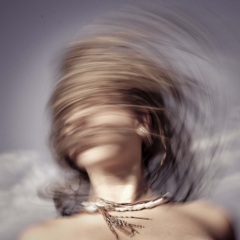 Carlotta Testori Studio is participating to








MIA Art Fair 2013




with selected works by Gihan Tubbeh










10th - 12th May 2013




Preview 9 May h.2.30 pm - 6.00 pm




Opening 9 May h.6.00 pm -10.00 pm










SuperstudioPiù




Via Tortona 27 - Milan










www.miafair.it
---
Carlotta Testori Studio | Photofestival 2013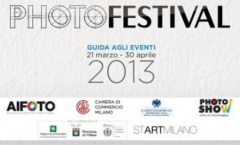 Carlotta Testori Studio is participating to 




PHOTOFESTIVAL 2013




21 March - 30 April 2013 




www.photofestival-milano.it
---
Julia Krahn | 100anni100stanze100artisti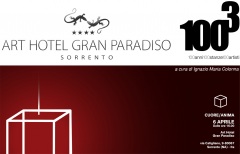 Carlotta Testori Studio is glad to announce Julia Krahn's participation in

100anni100atanze100artisti




curated by Ignazio Maria Colonna




Art Hotel Gran Paradiso

Sorrento
---
Julia Krahn | Leidenschaften / Passioni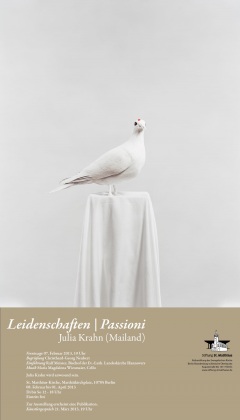 Carlotta Testori Studio is pleased to announce
Julia Krahn | Leidenschaften / Passioni
February 8th - April 1st 2013
Foundation St. Matthäus-Kirche, Berlin
conversation with the artist on March 21st 2013 h. 7.00 pm
---
Michael Lee | Changes To Be Made
Carlotta Testori Studio is pleased to announce








Michael Lee: Chages To Be Made





Six Foot Gallery





January 25th - February 6th 2013
















---
Mary Pola | Giorni Felici 2012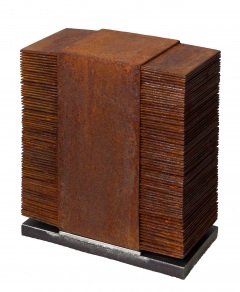 Carlotta Testori Studio is pleased to announce




Mary Pola will take part to the exhibition




Giorni Felici a Casa Testori

20 ARTISTI X 20 ARTISTI




October 5th - November 4th 2012






---
Michael S. Lee | Guan Xi. A Collaborative Stage
Carlotta Testori Studio is pleased to announce




Michael S. Lee took part to Creative in Residence 2012




at Sunhoo Industrial Innovation Park, Exhibition Hall

September 23rd - October 14th 2012




Hangzhou, Zhejiang |

China




Artist talk at the Chinese Academy of Art, Hangzhou

September 24, 2012 h. 8.00 pm



---
Intervista a Carlotta Testori
 
http://www.milanoweb.com/carlotta-testori-larte-per-tradizione-di-famiglia/

---
Julia Krahn | Combat Prize 2012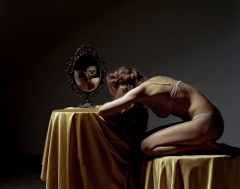 Carlotta Testori Studio is pleased to announce

Julia Krahn among the finalists for the Photography category of "Combat Prize 2012" with:
Vanitas (110x139 cm, photography inkjet color print, 2011 - image above)
Die Träne / La Lacrima
Vater und Tochter / Padre e Figlia

Combat Prize 2012
June 22nd - 30th 2012

Museo Civico G. Fattori ex Granai di Villa Mimbelli | Livorno IT

For further information please visit the website of "Combat Prize 2012"
---
Pietro Ruffo | Nelle terre di Piero. Omaggio a Manzoni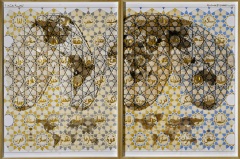 Carlotta Testori Studio is pleased to announce

Pietro Ruffo will take part to the exhibition

Nelle terre di Piero. Omaggio a Manzoni
curated by Alberto Dambruso

Bertozzi & Casoni
Stanislao Di Giugno
Paolo Grassino
Peppe Perone
Perino & Vele
David Reimondo
Pietro Ruffo
Vincenzo Rulli

June 22nd – July 23rd 2012

Palazzo Barbò - Torre Pallavicina | Bergame IT

with Freedom Supermarket
(243 x 366 cm, acrylic, plaster and cut-outs on paper, 2012 – image above)

For further information please download the press release
Invitation Nelle terre di Piero
---
Michael S. Lee | Liberated But Not Free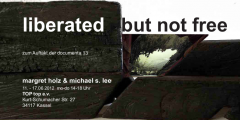 Carlotta Testori Studio is pleased to announce

Michael S. Lee will be at dOCUMENTA (13) in Kassel with the exhibition

Liberated but not free
Margret Holz & Mihael S. Lee

June 11th - 16th 2012

Pot - Point Of Termination | Kassel (DE)

The entire Hither Yon collective will be heading to Kassel in August

For further information please visit the related website
---
Julia Krahn | The Glocal Rookie of the Year Prize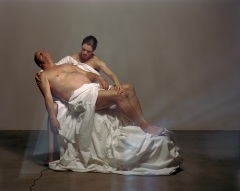 Carlotta Testori Studio is pleased to announce

Julia Krahn ranked third at "The Glocal Rookie of the Year" Prize with Vater und Tochter
(110x139 cm, photography inkjet color print, 2011 - image above)

For further information please visit the website of "The Glocal Rookie of the Year" Prize
or download the press release
---
Hither Yon | Id Ego & Superego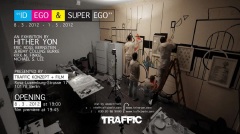 Carlotta Testori Studio is pleased to announce








Hither Yon | Id Ego & Superego


March 8th - May 1st 2012

Traffic Konzept + Film | Berlin DE

Watch the video

Hither Yon: Superego
---
Julia Krahn | Lilies and linen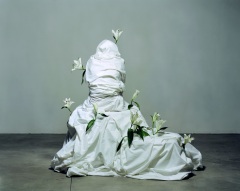 Carlotta Testori Studio is pleased to announce

Julia Krahn | Lilies and linen
February 17th - April 10th 2012

Antonella Cattani Contemporary Art | Bolzano IT
Press
---
The Others Fair 2011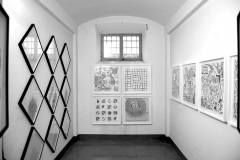 Carlotta Testori Studio is pleased to announce its presence at

The Others Fair 2011 | Turin IT
November 4th - 6th

with a project by the collective Hither Yon

www.theothersfair.com


---
MIA - Milan Image Art Fair 2011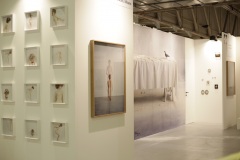 Carlotta Testori Studio is pleased to announce its presence at

MIA - Milan Image Art Fair 2011 | Milan IT
May 12th - 15th

with a project by Julia Krahn

Video interview to the artist

www.miafair.it
---